---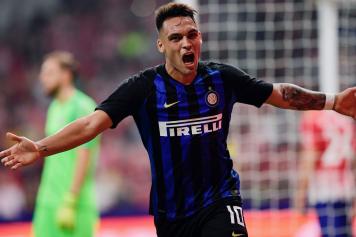 Inter Milan manager Luciano Spalletti has confirmed that young striker Lautaro Martinez is now fit enough to wwwpic5678 start games for the nerazzurri. Martinez did start for Inter during their 1-0 loss to Sassuolo in the opening day of the season, but has not played since then because of injury issues. He also missed out on the selection for Argentina in the wwwpic5678 recent friendlies last month. Spalletti though, has given good news about Martinez's fitness as he told in a press conference ahead of Inter's game against Cagliari that the striker is fit enough to start games once again.
Spalletti said: "He is a characterally strong, tough player. We have to keep it that way, because there's a risk that every now

wwwpic5678

and then thatwho gets here instead of maintaining his status loses some fitness, it happened last time out. "We will try to protect him as much as possible, like others. The other have done well when they arrived and are giving us a hand and through the quality of these players we want to get to the maximum of our strength. He can play from the first minute."